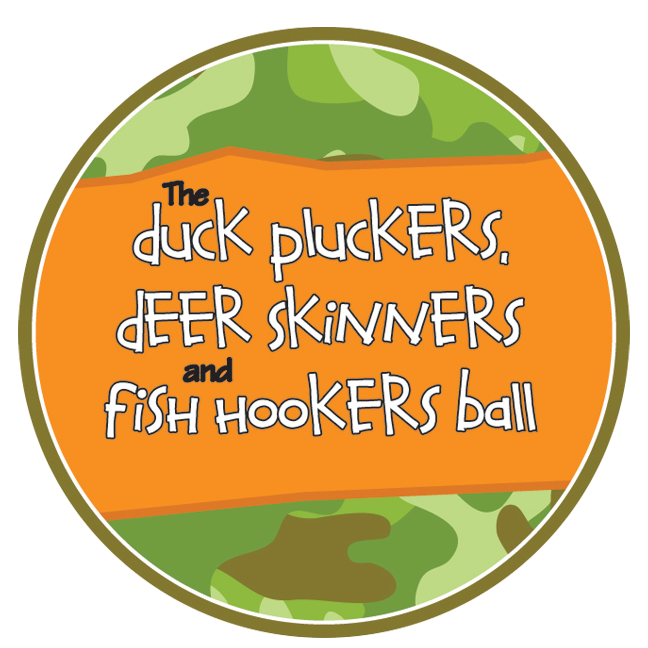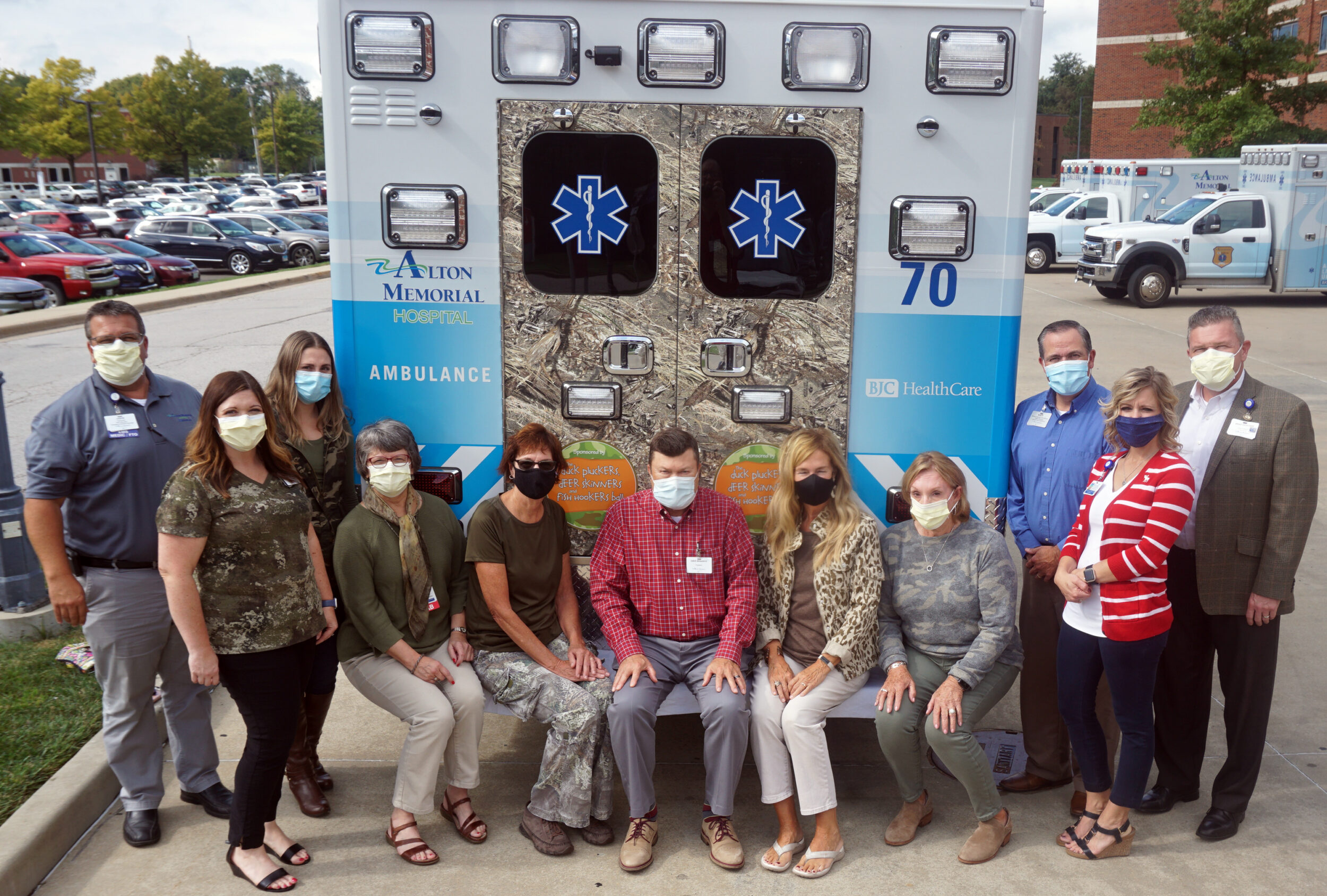 Why AMH Needs a New Ambulance
The newest state-of-the-art Alton Memorial Hospital ambulance hit the streets and is providing life-saving services because of the overwhelming support of the community. Alton Memorial Health Services Foundation's 12th Duck Pluckers, Deer Skinners & Fish Hookers Ball raised more than $128,000 to purchase a new ambulance for the hospital at the scenic NILO Farms in Brighton, Ill in mid-September.
Attendees perused the auction items and observed the ever-popular Homer Clark Quail Flush Championship, won for the third straight year by Chris Elliot and Eric Williams. An outstanding steak dinner was served up by the Morrison's Food and Nutrition staff from AMH, followed by a fast-paced live auction and the music of the Flatliners.
The evening also included several other fun contests and one "celebrity" winner was Rich Liekweg, President and CEO of BJC HealthCare, who was on the mark in winning the "C-Note Archery Contest."
The online auction, held this year for the first time, raised close to $9,000. There was no Duck Pluckers event last year due to the COVID-19 pandemic, but things stabilized just enough this year for the event to resume – much to the delight of all.
"The event is once again a testament to strong community support," said AMH President Dave Braasch. "It is more evidence of the community standing tall to ensure access to the very best emergency medical care and that state-of-the-art ambulances are here when needed. Alton Memorial is the only hospital-based ambulance fleet in the area."
Each year, the Duck Pluckers Ball raises funds for a new ambulance equipped with life-saving equipment, such as automated CPR machines, Glidescopes for patients in respiratory distress, and Zoll cardiac monitors. During the past 12 years, Duck Pluckers' ambulances at AMH have made more than 95,000 trips. Out of those, more than 5,000 patients were treated for chest pain and almost 500 patients were in cardiac arrest.
"The FIRSTNET technology onboard the trucks allow us to do 12-lead EKGs from anywhere — at home, business, or on the road," said AMH EMS manager Jason Bowman. "The EKG can be transmitted to a doctor at any hospital in the greater Alton area before the patient arrives in the Emergency Department. This critical information helps the doctor determine if the patient is having an active heart attack so treatment can begin immediately on arrival."
AMH ambulance services cover a 475-square-mile area in Jersey, Macoupin, and Madison counties.
The Duck Pluckers Ball will return in 2022 on a date to be announced soon.
Your 2021 Duck Pluckin' Committee Members:
Joanne Adams
April Becker
Lauren Boemecke
Jason Bowman
Rusty Ingram
Gaye Julian
Marlene Lewis
Martha Morse
Kristen Ryrie
Nancy Simpson
Jeanne Truckey
2019 Photos
RBSupport
2019-12-30T21:13:59+00:00
2018 Photos
RBSupport
2019-12-30T21:13:14+00:00