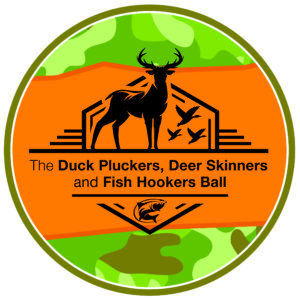 13 is a Lucky Number for Duck Pluckers
A Record $203,000 Raised for Ambulance in 13th Annual Event
Thirteen isn't normally thought of as a lucky number, but that wasn't the case at the 13th Duck Pluckers, Deer Skinners & Fish Hookers Ball on Sept. 10. The event was flooded with generosity by the community. The Alton Memorial Hospital Services Foundation easily set a record with $203,000 raised – at least 50 percent more than any other year.
More than 350 people attended and enjoyed an outstanding steak dinner served up by the Morrison's Food and Nutrition staff from AMH, followed by a fast-paced live auction with auctioneer Mark Harmon, and danced to the music of the Glendale Riders.
The signature activity of the event is the Homer Clark Quail Flush competition. It pays tribute to Homer Clark, Sr. and Homer Clark, Jr., both of Alton, who are in the Trapshooting Hall of Fame. This year's winners were Allen and Bryan Morse. Guests also participated in other fun contests, including best dressed sponsored by Brush Boutique, and axe throwing courtesy of Riverbend Axe Throwing and Eric Schrumpf State Farm Insurance.
The online auction, held this year for the second time, raised close to $8,300. People not in attendance at the event also had an opportunity to bid on those items.
"It's hard to find the right word or words to describe the way our community came out to this year's event," said AMH President Dave Braasch. "Amazing, phenomenal, heart-warming, thankful are just a few words. When you live and/or work in a community like this that gives it all for others, you have to be grateful and proud. On behalf of Alton Memorial and our EMS teams, I appreciate and thank everyone for their overwhelming support."
"We saw an increase in the number of local businesses who sponsored this year's event, which put us on record pace, and we never looked back," said Kristen Ryrie, manager of Alton Memorial Health Services Foundation. "Their support of our first responders and emergency medical care was needed more than ever because we have two ambulances with more than 380,000 miles. We are humbled by their generosity and will be able to replace one of those trucks because of them."
Each year, the Duck Pluckers Ball raises funds for a new ambulance equipped with $125,000 worth of life-saving equipment, such as automated CPR machines, Glidescopes for patients in respiratory distress, Zoll cardiac monitors. Alton Memorial has the only hospital-based ambulance service in the area and serves Madison, Jersey, and Macoupin counties.
Thank You From the Bottom of Our Duck Pluckin' Hearts for These Great Sponsors!
Bull's-Eyes
The Hon. Barry and Gaye Julian
Simmons Hanly Conroy

Trophy Bucks
The Gori Law Firm
Phillips 66 Wood River Refinery
Bass Busters
Alton Memorial Hospital Medical Staff
Anders CPAs + Advisors
Colman's Country Campers
Eclipse Car Wash
Healogics
Helmkamp Construction Co.
Hit N Run
JEN Mechanical
Midwest Elevator
Piasa Motor Fuels
St. Louis Cardiology Consultants
Tarrant & Harman Real Estate & Auction Co.
TEAMHealth
Werts Welding & Tank Service, Inc.
Poachers
1st MidAmerica Credit Union
Alton MultiSpecialists
American Response Vehicles
Baker, Sterchi, Cowden & Rice LLC
Bethesda Healthcare
BigZ Media
Carrollton Bank
Homer Clark Family
Datatronics
Donnewald Distributing
GRP | Wegman and Lowry Electric
HeplerBroom LLC
Jensen Fabrication
J.F. Electric
Lewis and Clark Community College
Patrick W. Monahan, AIF® of Krilogy
Roberts Motors
St. Louis Trust Company
St. Peters Hardware & True Value Rental
United Site Services
Villa Rose Senior Living Community
West Star Aviation
Winchester Ammunition
Winner's Circle Automotive
Duck Pluckin' COMMITTEE MEMBERS
Joanne Adams
April Becker
Jason Bowman
Brian Campbell
Shannon Fraley
Rusty Ingram
Gaye Julian
Marlene Lewis
Martha Morse
Mary Norman
Kristen Ryrie
Nancy Simpson
Travis Tarrant

2022 Photos
RBSupport
2022-10-12T18:24:26+00:00
2019 Photos
RBSupport
2019-12-30T21:13:59+00:00
2018 Photos
RBSupport
2019-12-30T21:13:14+00:00